The Looking Glass is a family owned business for over 30 years. We operate out of our home to give you the type of personalized, expert service you just wont get from a chain.
Carolyn Bauman followed her passion for cutting hair and opened a salon in Greece in 1983. Then in 1992, she moved into the shop's current location at her family's home on Latta Road.
Operating out of her home means Carolyn and her team offer personalized service customers won't get from a chain salon. Customers come to The Looking Glass because they can expect expert service in a relaxed atmosphere.
The team at The Looking Glass has nearly 90 years of combined experienced in the industry. Stylist Lisa Greider has been with The Looking Glass since the shop opened and Carolyn's daughter, Kelly, joined in 2007. For all three of them, styling hair has been a lifetime passion.





Services

Haircuts

Full Color Services

Perms

Highlighting

Facial Waxing

Hair Extensions

Straightening

Weddings
Pricing
Womens Cut ... 30
Womens Cut and Style ... 40
Mens Cut ... 20
Childrens Cut ... 20
Style ... 20-30+
Color and Syle ... 70+
Color, Haircut and Style ... 80+
Color, Partial Highlight and Haircut ... 125+
Partial Highlight and Style ... 85+
Partial Highlight and Haircut... 95+
Highlight and Style ... 105+
Highlight and Haircut ... 115+
Extra Color ... 20
Olaplex ... 20
Treatment ... 15+
Perm ... 85+
Keratin ... 200+
Extension ... Upon Consultation
Special Occassion Style ... 80+
Child Updo ... 50+
Eyebrow Waxing ... 15
Chin Waxing ... 15
Lip Waxing ... 12
Eyebrow Color ... 10
Prices Subject to Change
×
Meet The Team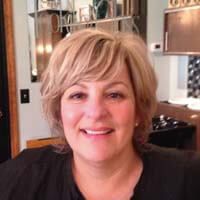 Carolyn Bauman
Owner & Stylist
Owner and stylist Carolyn Bauman has more than 30 years of experience styling hair. Being a hairstylist is the only profession Carolyn ever considered pursuing and she followed her dream by becoming a hairdresser, then opening her own salon less than a decade later. Since entering the beauty industry she has mastered cutting, coloring, balayage, and up-dos. Her passion is providing customers with expert service using quality products. She works with you offering her expertise while listening to your needs to find a style that works for you. Carolyn is committed to learning the latest hair techniques and using the best products. She regularly attends professional development classes in order to bring cutting-edge industry trends to the salon and introduce them to her clientele. She is a certified educator in Alfaparf Color and a Professional Balayage Lightener. Carolyn has two grown children, one of whom has followed in her footsteps as a stylist. She enjoys spending time with her grandchildren.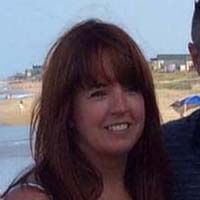 Lisa Greider
Stylist
Lisa Greider looks forward to going to work every day. She's been styling hair since 1982 and has had the chair next to Carolyn's for all of her 34 years as a stylist. Her favorite part of her job is getting to see her clientele and interact with them. She is an experienced colorist with a good eye for selecting hair color that is complementary to her customers' skin tone and features. Lisa loves finding just the right color that makes you feel and look great. She also specializes in women's and men's cuts, gray reduction, and color correction. Lisa works with her customers to find the right products and services that fit their style and their needs. Lisa's customers love her laid-back, no-pressure approach to styling. Her ultimate goal is to help you maintain healthy hair so that you look your best and feel beautiful. She is a mother to two teenage children who keep her busy with their competitive dancing.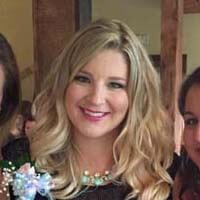 Kelly Munno
Stylist
Kelly Munno has had a passion for the hair and beauty industry for all of her life. She has been licensed for more than fourteen years. In that time she has mastered a wide range of hair techniques including balayage, hair extensions, color, cutting and up-dos. However her specialty and passion is color. She uses a color line called Alfaparf. Kelly believes in continual education and strives to stay at the forefront of her field with her knowledge of new products and services available in order to provide excellent service to her clientele. She specializes in cutting edge coloring techniques, foil highlights and lowlights, color correction, gray reduction, fashion cuts, men's cuts, styling, special occasion hair dressing, and waxing. She stays updated on all the latest trends so that she can give you the look you want. Kelly places high value on listening to her clients, understanding their needs and respecting their hair....and she strives for unlimited creativity! In her spare time she enjoys spending time with her one year old son, he keeps her busy!!
Want to book an appointment with one of our talented stylists?
Shop Talk
Welcome to Shop Talk! The team at The Looking Glass is excited to launch our brand-new website and with it, this blog. In the salon we help our customers look their best and we wanted our website to look great too. We're all about staying stylish and want…
It's official, summer is over and fall is here. Break out the oversized knitted sweaters, rich autumn colors, and those glorious boots you've been dying to slip on since early August. Cool brisk air is slowly moving in, chasing away the summer humidity…
Move over June brides! It's time for the ladies of autumn to have their time. Summer may be a popular time for weddings, but fall weddings exude a great deal of charm and elegance. Just think of the richly-hued leaves of New Hampshire, the brilliant golds…